Please enter search criteria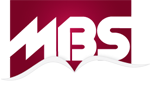 HELLO
Yaaaaahooooooooooooooooooooooooooo
Here is text for testing Telerik update.
Item Count:
0
Sub-Total:
$0.00
Pay at Store
All orders place as pay at store will be held for 3 business days allowing you to call the store and pay over the phone or visit the store to pay for your books.
After 3 business days the books that you have placed on hold will be restocked on the shelf.